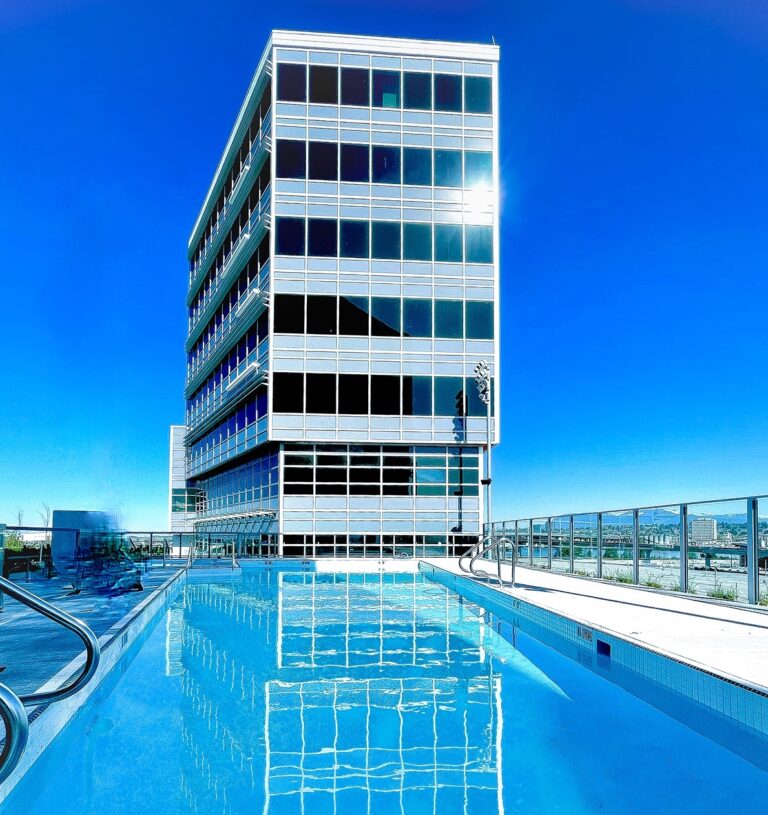 Richmond's latest luxury hotel opened up on July 29th, along with a rooftop pool
The Versante Hotel, close to the Canada Line Bridgeport Station is understood to be the only hotel in the city with a rooftop swimming pool.
The pool has views to the south of Mount Baker and to the northwest and northeast of the River Rock Casino and Capstan Village.
They are doing a gradual opening, after opening half the hotel at the end of July and each week will add on more.
The hotel has 100 guestrooms and suites, and the second largest suite will roughly cost $5,000 per night. What will the largeest suite cost - and what's really worth $5,000 per night? Forgive me for sounding glum!
At Keith Vines and Associates, we offer good old fashion service, working with our home buyers and sellers in a relaxed, friendly manner, applying every available tool available to achieve the best possible outcome. Please take a moment to sign up for Keith's Grapevine – a periodic eletter full of interesting market news, advice and tidbits