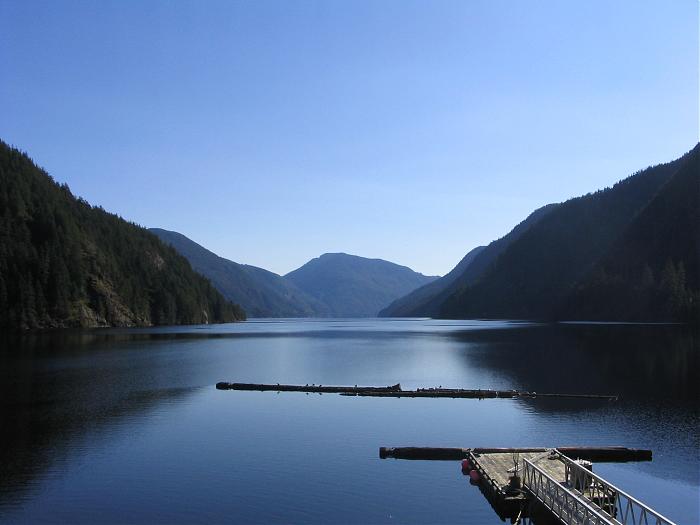 It's not a secret that it rains a lot in B.C. In fact, many of Canada's rainiest places are located here, but some communities receive far above the provincial average. Vancouverites love to complain about the damp weather, but the city doesn't even make the top ten rainiest places in the province.
Located on Vancouver Island, Henderson Lake receives more rainfall throughout the year than any other place in North America. The soggy spot receives 7,296 mm of precipitation annually - over 23 feet of rainfall. What's more, the area holds the record for the most rainfall in a year ever: a jaw-dropping 9.307 mm in 1997.
Locations that are exposed on the coast tend to receive the most rainfall. Systems hit the land's topography from off the ocean which rings out moisture.
Henderson Lake is surrounded by mountains, and has a croissant-like shape. What's more, the lake is near Barkley Sound.
In cases where you have a bay, such a how Henderson Lake is on the inlet of Barkley Sound, you'll have moisture streaming into the bay. This convergence causes higher levels of precipitation.