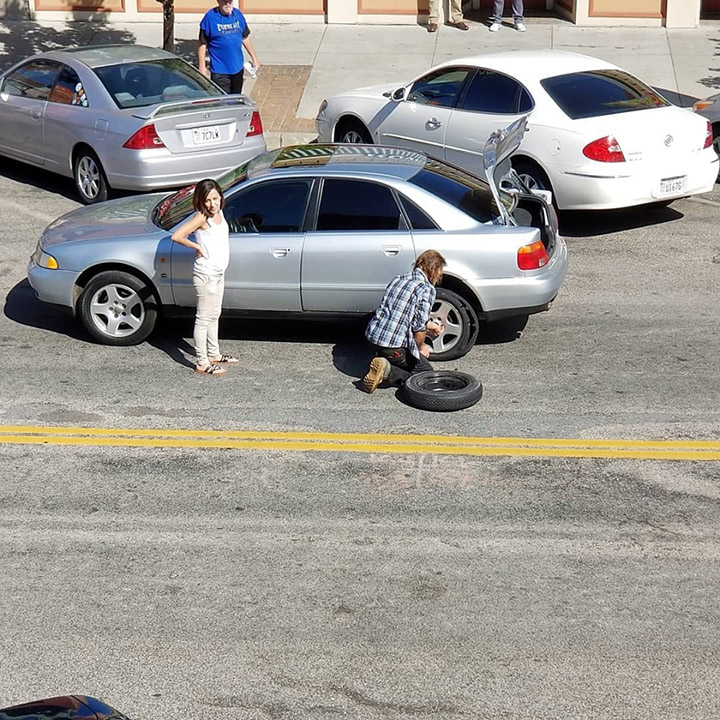 A woman with a flat tire got assistance from a homeless man who saw her in the parking lot and noticed she needed help.
The owner of a nearby coffee shop snapped a photo and posted it on social media.
"Looked out the window to see this happening," wrote Jessie Jean of Black Lotus Coffee Roaster on Facebook. "This is Chuck...he's homeless and works his ass off helping every day in the cafe. This is 'one of those people' that get labelled. Ya know the ones everyone wants outta sight, outta mind..I didn't see anyone else out helping this young lady, just Chuck...the homeless guy..thank you, Chuck.
Chuck, whose full name is Charles Logan, said he just did what he was supposed to do in that situation.
"I believe in the Golden Rule," the 56-year-old said. "If a little lady needs her tire fixed, you go down there and fix the tire. That's what you're supposed to do. Anyone needs help, I'll do it.