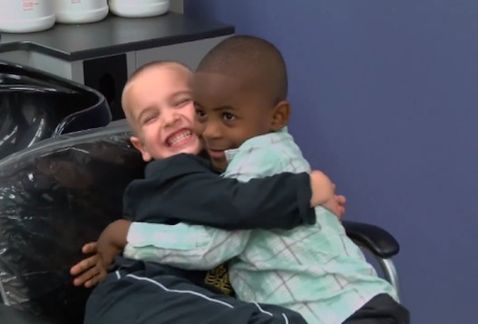 Meet these two pint-sized preschoolers who wanted to trick their teacher. They are in the same class. They both love to play, and they both have a lot of energy.
Are they indentical? They sure think so.
So when Jax's mom Lydia told her son that he needed a haircut, he had a fun idea. He'd shave his hair short to look like his friend, Reddy.
Jax said he couldn't wait to go to school on Monday with his hair like Reddy's so that his teacher wouldn't be able to tell them apart.
Just one thing: Jax is white; Reddy is black. Turns out, that didn't matter.
When the buddies, ages 4 and 5, showed up to class on Monday with matching haircuts, their teacher played along, pretending to confuse the two. Soon other classmates were swapping places with each other.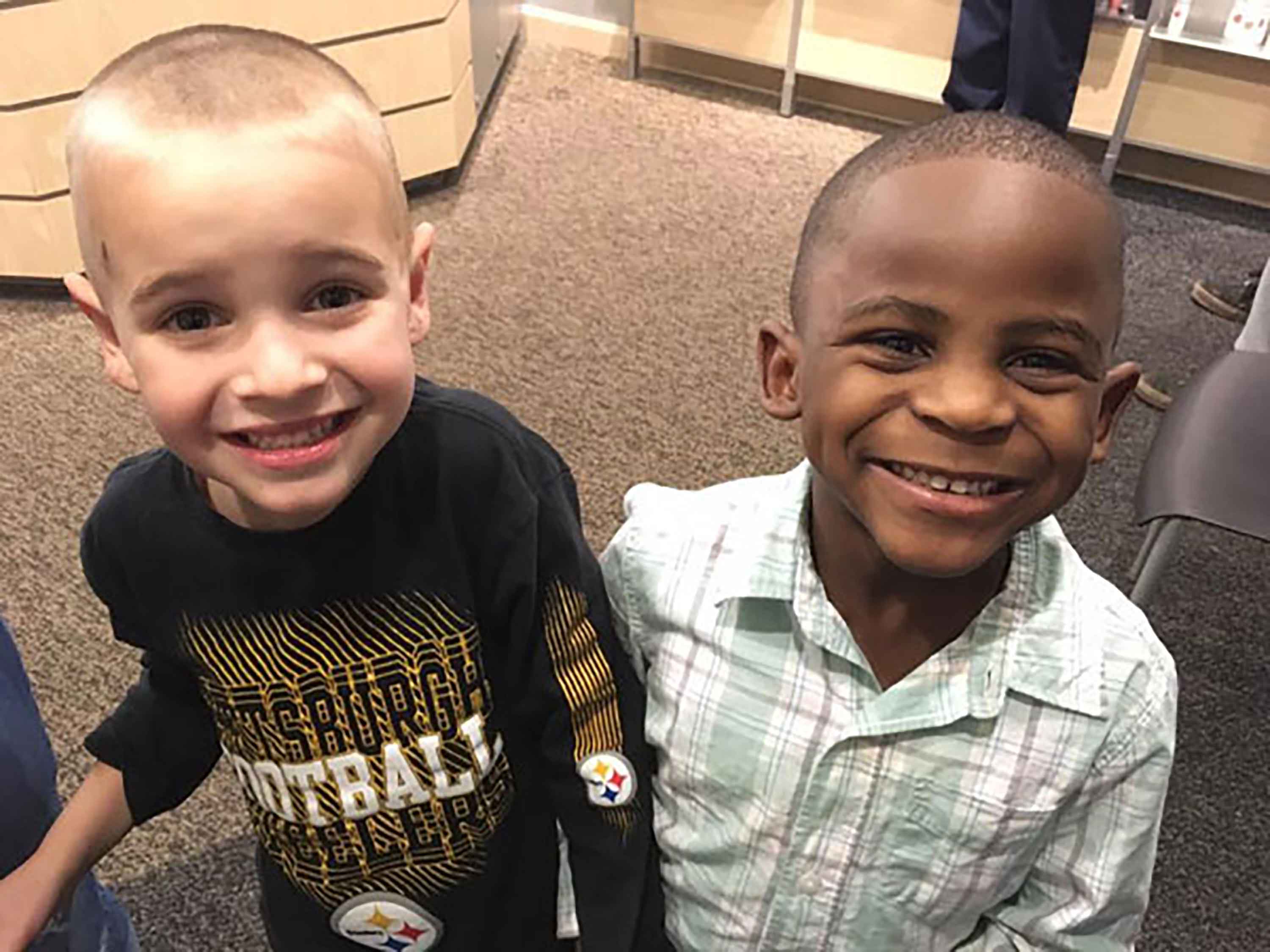 Lydia decided to creat a post of her son and his best friend and it has been shared 79,000 times.
"It's total insanity" explained Lydia, "I just made the post because my kid is hilarious and cute. I never anticipated this. It just struck me as funny that Jax doesn't even notice that Reddy is a different colour. When he describes Reddy, he never mentions it. I thought with at the hate in the world today, we should use this lesson from an almost 5-year old.
Reddy, and his older brother, Enock, were adopted from Africa when they were 2 and 4 years old by Kevin and Debbie Weldon, who are white. They say family isn't limited by race and nationality.
As for the boys, neither seems to think he's made a statement about overcoming racial differences. They're just a couple of friends.
At Keith Vines and Associates, we offer good old fashion service, working with our home buyers and sellers in a relaxed, friendly manner, applying every available tool available to achieve the best possible outcome. If you are curious as to what homes are selling for in your neighbourhood or complex, sign up for Neighbourhood Update – and get the facts.