A massive group of 12,000 solar panels are set to become Europe's largest floating solar park when they finish taking position on top of the Alqueva reservoir this year.
Supplying a third of the eletricity to the nearby towns of Moura and Portel - they look to continue taking advantage of Portugal's nice year-round weather that has seen the nation become one fo the leading renewable-powered nations in Europe.
The advantage of floating solar is that it doesn't take up limited land space in the small country. Unused electricity that can't be used pumps water into the reservoir, which can be fed through the hydropower system of the dam to create additional power.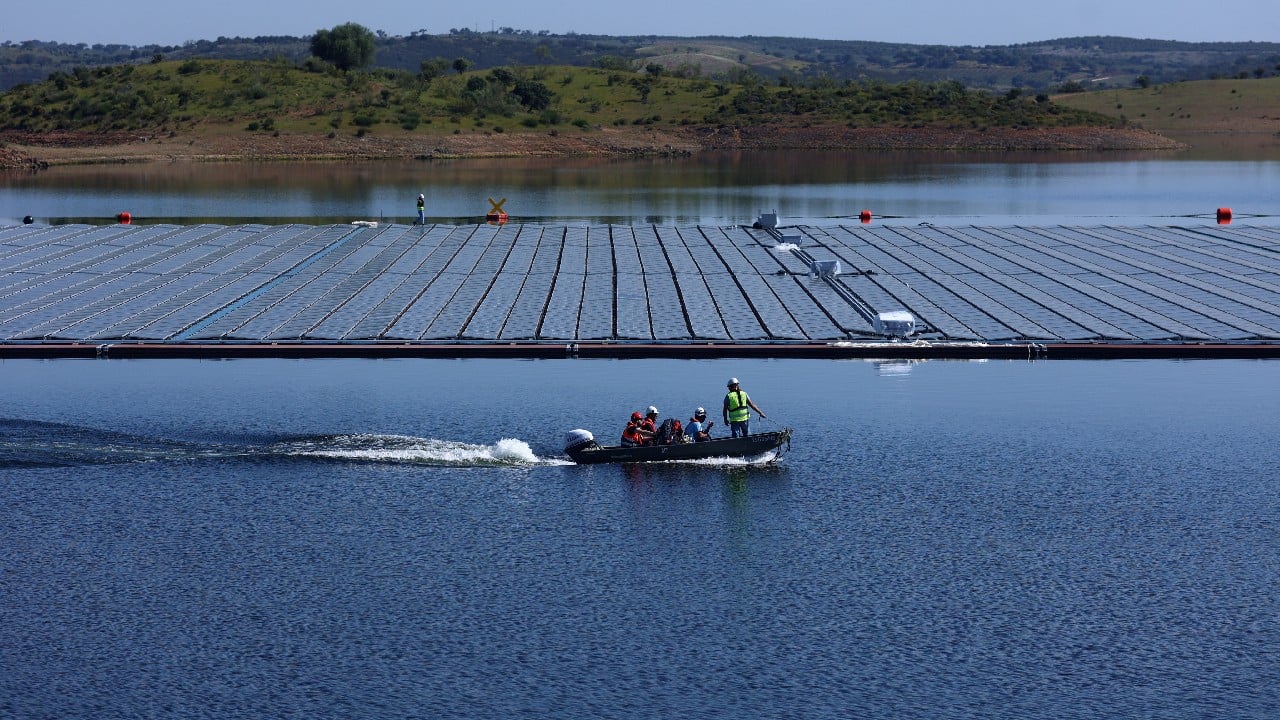 By 2030 Portugals principal utility provider (EDP) hopes to offer 100% renewable electricity across all infrastructre, while currently producing 78% of its power from solar, wind, and hydropower.