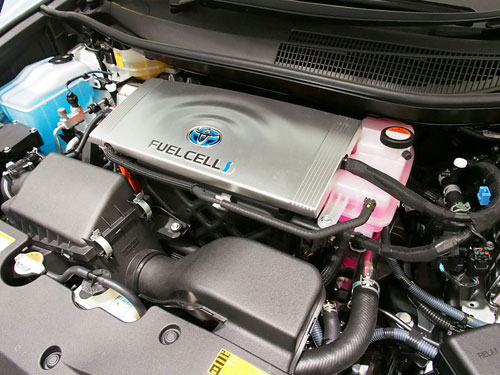 A hydrogen car has a tank that feeds a fuel cell with high pressured hydrogen gas that will mix with oxygen. This mix starts an electrochemical reaction that produces electricity to power the electric moter. These cars are also referred to as FSVs (Fuel Cell Vehicles) or FCEVs (Full Cell Electric Vehicles)
EVs (Electric Vehicles) as we know are powered by electric motors that pull current from rechargeable batteries.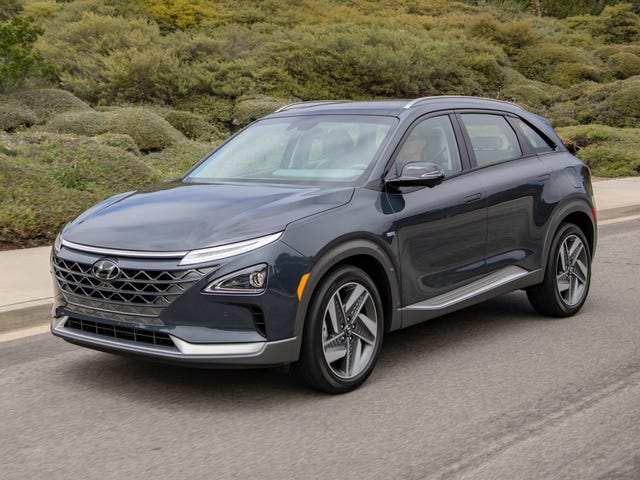 The Hyundai Nexo (hydrogen powered) can travel around 330 miles or 550 km per tank, similar to the electric Tesla Model S. But most fully electric vehicles can travel between 100-200 miles or 160-322 km on a single charge, and a hydrogen car can get you about 300 miles or 483 km.
With the number of power stations for EVs growing every day, the number of hydrogen refueling stations is extremely small. No question, the infrastructure, supply, and the technology of hydrogen cars are still years behind electric vehicles.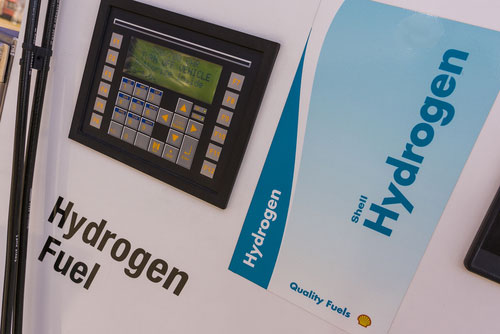 But here is something interesting - the amount of time it takes to pump hydrogen into the tank is about 5 to 10 minutes, just like any gas combustion car.
While Tesla's fast chargers (with 120kW) give batteries 80% power in half an hour, the BMW i3 or the Nissan Leaf can take around 4 or 8 hours, respectively, to get fully charged.
Neither car emits any pollution while being driven. Both do in the production of their energy. But that's another story.
Are you in the market for a new car? Is it still to soon to ponder hydrogen? Maybe.
At Keith Vines and Associates, we offer good old fashion service, working with our home buyers and sellers in a relaxed, friendly manner, applying every available tool available to achieve the best possible outcome. Please take a moment to sign up for Keith's Grapevine – a periodic eletter full of interesting market news, advice and tidbits