One of the effects of COVID-19, intensified by lockdowns and quarantine periods over the last 18 months, is the desire to get outside and back to nature. It has also resulted in a property building and buying boom on Vancouver Island as people find they need more space, improved amenities and in some cases new settings.
According to REW.ca, all 10 of the largest towns on Vancouver Island have seen an increase in homebuyer searches this year, led by Greater Victoria and Nanaimo, but including smaller towns such as Parksville and Qualicum Beach.
One of the aftershocks have rumbled through the Bear Mountain development on Skirt Mountain in Langford, which has seen a surge in interest over the past 18 months with people considering the resort as a place to live.
Over the past 18 months the development has added the 50 home Cypress Mews neighbourhood, 15 executive single-family homes in its Riviera neighbourhood, the 39-lot Pinehurst development is coming, while new signage has just gone up promising a 30-home neighbourhood called Shadow Creek that will overlook the resort's mountain golf course.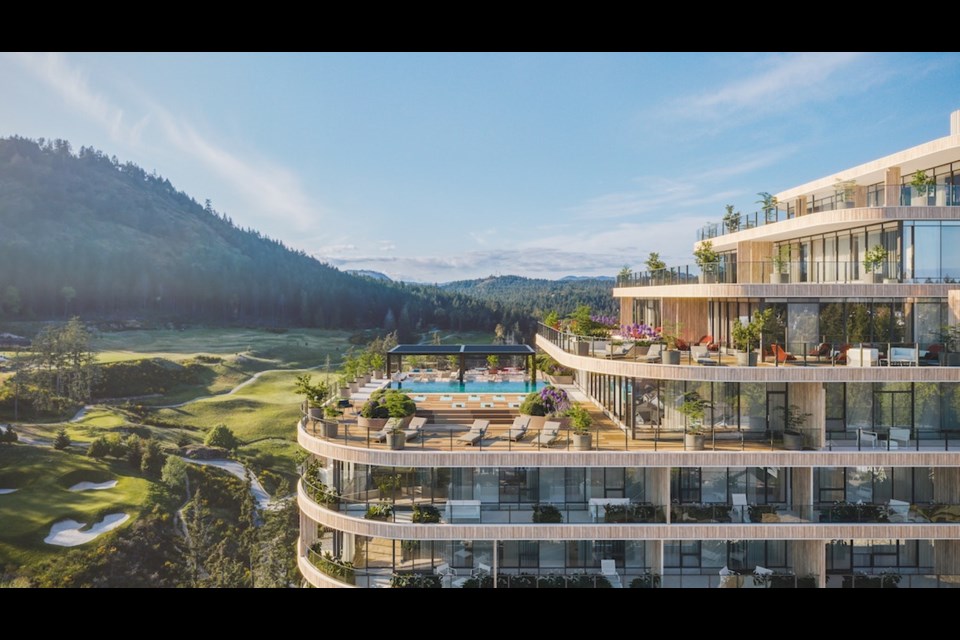 There are also plans being drawn up for what could be a 180-unit development at the top of the mountain to be called Victoria Peak.
The first concrete residential tower built on the mountain in 15 years is seen in the construction of One Bear Mountain, an 18-storey, 209-unit luxury project by Toronto based Terracap Group of Companies and Montreal's 360 Pacifica Capital Corporation, which completes in 2024.
Plans are also underway for a new village centre, which will curate the kind of retail that caters to a growing community.
But the growth has come with some tension.
Bear Mountain has told its residents that it was planning a new trail network program that would include access fees for non-residents who want to hike or bike the trails that run on private land.
The restrictions have rubbed some hikers and bikers the wrong way.
At Keith Vines and Associates, we offer good old fashion service, working with our home buyers and sellers in a relaxed, friendly manner, applying every available tool available to achieve the best possible outcome. Please take a moment to sign up for Keith's Grapevine – a periodic eletter full of interesting market news, advice and tidbits