The City of North Vancouver has approved an all-rental building and childcare facility with no parking for residents.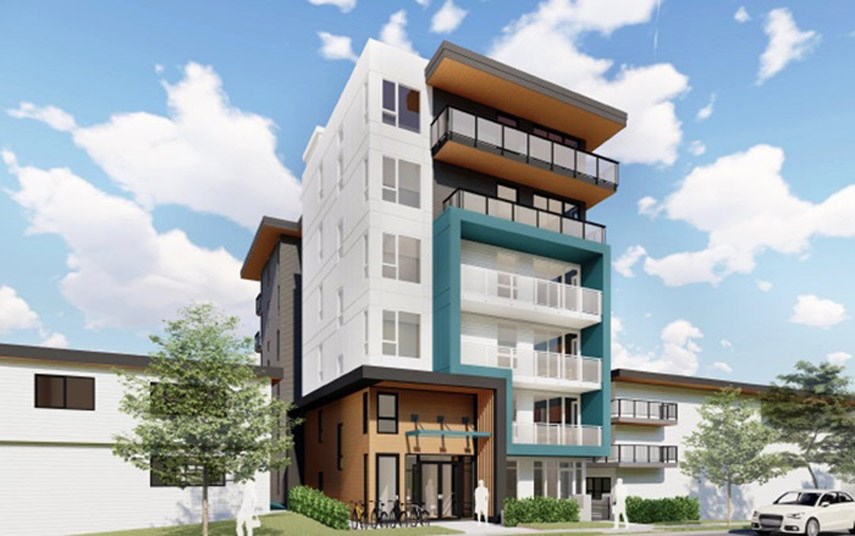 The 6 storey project at 133 East Fourth St will include 23 rental homes, 3 of which wll be offered at below-market rates.
This unique project will have zero underground parking spaces for residents or visitors. Instead, the daycare will have 1 surface parking spot.
The neighbours are concerned that the project will make it even harder to nab on-street parking, and that the daycare would bring undue noise and congestion from parents dropping off their kids.
The proposal has good support from the business community however, who say that the shortage of rental apartments was a threat to the North Vancouver economy, and childcare operators who stressed to council how hard it is for parents to find spaces on the North Shore.
One councillor expressed 'that this about providing choices and options for people who might have a very different experience than any of us who live in single family homes, have large green spaces, have cars and driveways, etc. This is a different reality and it requires a different solution.'
At Keith Vines and Associates, we offer good old fashion service, working with our home buyers and sellers in a relaxed, friendly manner, applying every available tool available to achieve the best possible outcome. Please take a moment to sign up for Keith's Grapevine – a periodic eletter full of interesting market news, advice and tidbits