The purpose of the Tree Protection Bylaw is to protect Richmond's urban forest by restricting tree removal from private lands and ensuring replacement trees are provided when trees are required to be removed.

The basic strategy involves preserving healthy trees where possible (based on their long-term viability), permitting the removal of those trees that are either in poor condition or in conflict with new development and requiring the replanting of new trees.

Trees within any urban forest are a dynamic resource - they grow, they mature, they decline and eventually die. Seeking retention where it is feasible, while at the same time ensuring there are adequate replacements, promotes the creation of a sustainable urban forest as a continued benefit to our community.

When to Apply for a Tree Removal Permit
The City's Tree Protection Bylaw No. 8057 generally prohibits the cutting or removal of any tree larger than 20 cm (7-7/8 inches) in diameter at breast height (dbh - measured at 1.4m or 4'7" above the ground) without a permit.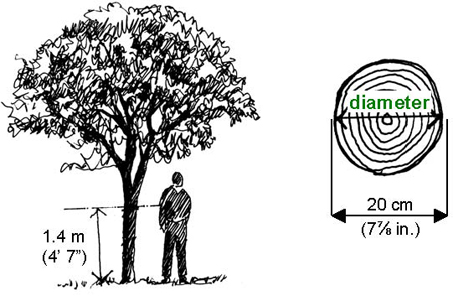 Click here for a summary of Richmond's Tree Protection Bylaw 8057