A hairstylist was left in tears after a customer tipped her $2,500 before leaving another $3,300 for salon staff who were just returning to work after closure due to the coronavirus pandemic.
Ilisia Novotny wasn't even supposed to work on Saturday, the first day this barbershop was reopened.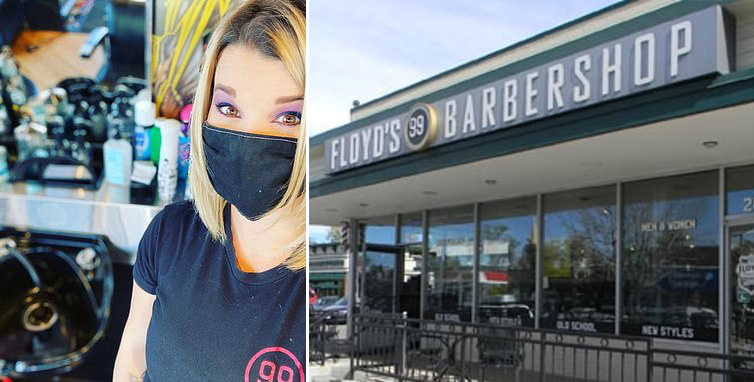 At the end of the busy day, she got a walk-in customer who had just moved into the area.
After his hair cut, he walked out to the barbershop, looked back at Ilisia and said, "Just so you know, it's not a mistake".
Ilisia was confused by what the man meant before her coworkers rushed over and informed her that the stranger had left a $2,500 tip.
'I cried" said Ilisia. "I'm a single mother. It's been rough the last few months not knowing what's going to happen, not knowing when we might reopen so I could go back to work".
In addition to the large tip, the anonymous client also left $500 for the receptionist and another $1,000 for the general manager. He also left another $1,800 for the rest of the employees.
In total, he gave $5,800.
Ilisia said Saturday's tip allowed her to pay June's rent in advance. Money was tight during the 2 months away from work, and she had to work out deals with her landlord and utility company so she could keep the lights on.
Now, things are looking up.
"Coming back and having clients, even people you don't know, show so much love, it felt great" Ilisia said.