It's quite amazing how many owners are now seeking homes for their mini-pigs because they didn't research bylaws or anticipate how big they would grow. These animals don't belong in Metro Vancouver backyards, let alone a condo.
'Mini-pig' is a term used to describe any smaller pig, as opposed to a specific breed. They include varieties that have been selectively bred to be smaller in size, such as KuneKune, Yucatan and pot-bellied. The animals are also marketed as 'micro-pigs', ' pocket-pigs' and 'teacup pigs' and these labels are often where potential buyers get misled.
A standard mini-pig can weigh between 50 and 150 pounds, but any breed of pig under 350 pounds is considered to be a 'miniature-pig.
Breeders charge anywhere from a few hundred dollars to several thousand.
Because a lot of pig breeders and not registered, a lot of buyers are ending up with a pig that may not be as small as advertised.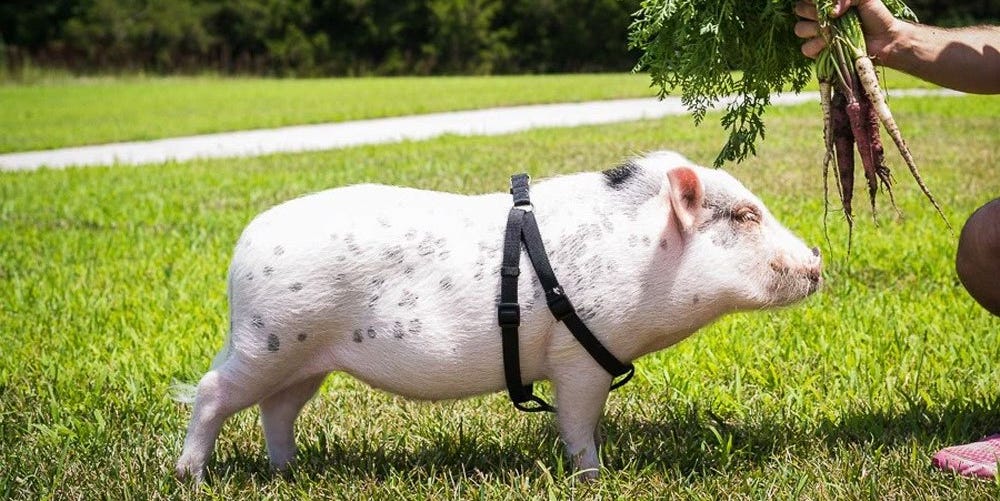 People glorify just how cute these little animals are, dressing them up when they're tiny, but they are going to turn into big animals - some up to 150-200 pounds.
Faced with challenges of care and potential fines in municipalities where pet pigs aren't allowed, some owners are scrambling to find new homes for their pigs, leaving sanctuaries inundated with the animals.
Re-homing pigs is difficult and when a sanctuary accepts pigs, almost all of them stay until they die.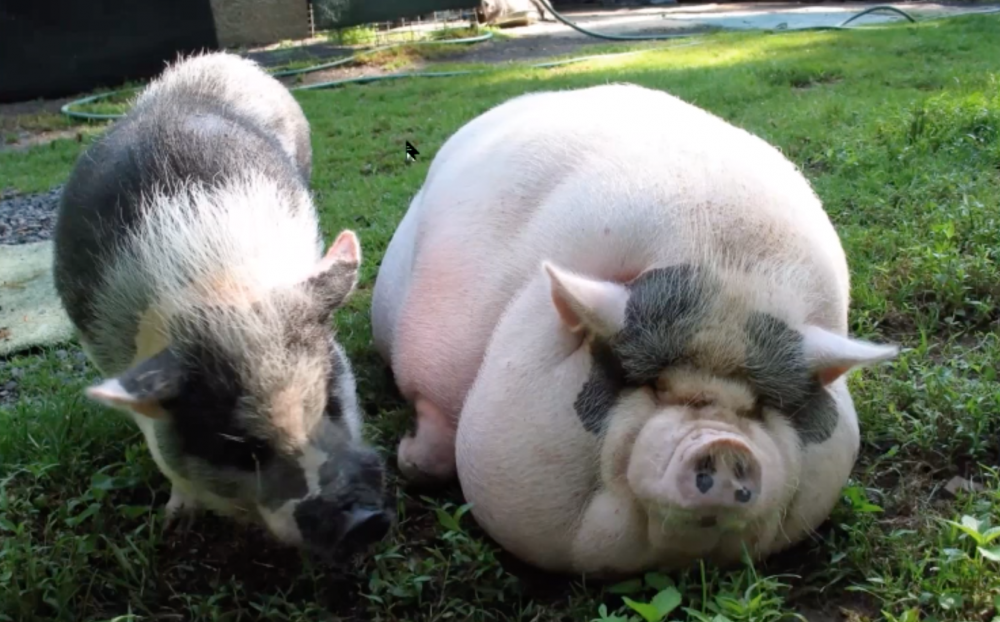 A forever home is essential to restore the animals trust and give them stability because they are highly intelligent, emotional and family-focused animals.
At Keith Vines and Associates, we offer good old fashion service, working with our home buyers and sellers in a relaxed, friendly manner, applying every available tool available to achieve the best possible outcome. Please take a moment to sign up for Keith's Grapevine – a periodic eletter full of interesting market news, advice and tidbits